Our Team
As a Wealth Management Advisor for the Northwestern Mutual Financial Network, I am committed to helping my clients whether they are concerned for their own financial needs or those of their family or business. I don't do it alone. Here you will find a listing of the people who help make it happen.
Together, we stand committed to providing the best customer service possible. If you have a problem or need assistance at any time, please let us know.
---
John L Gilfoil, CFP®, CLU®, ChFC®, CASL®, LUTCF®,
Financial Advisor
johngilfoil.com
Office: 413-748-8740
Professional Biography
A career aptitude test once told me I was best suited for an occupation as a funeral director, teacher, or stand-up comedian. I think my career with Northwestern Mutual has taken bits and pieces of all three.
A career aptitude test once told me I was best suited for an occupation as a funeral director, teacher, or stand-up comedian. I think my career with Northwestern Mutual has taken bits and pieces of all three.
In 1979 I was laid off as a fork lift operator. At the time, I had one more semester of college separating me from receiving a diploma. Subsequently, I signed up for a sales internship with Northwestern Mutual and never left.
Shortly after that, I received a Bachelor's Degree in Marketing from Western New England University. As I began to build my career with NML, I continued my education to achieve CLU, ChFC, CFP, CASL, and LUTCF. I take pride in being a Financial Advisor, helping individuals and families plan for their future, and accomplish their goals. My success in the field as been recognized by several organizations, including the Million Dollar Round Table (MDRT). I also received the National Quality Award in 1980, and 1933-2010, as well as the National Sales Achievement Award from 1980-1990, and 1992-2010.
In the past, I have held positions as the President for the Springfield Chapter of NAIFA, State President of the Massachusetts Association of Insurance and Financial Advisors, President of Society of Financial Service Professional, President of Wilbraham-Hampden Rotary, and Director and Committee Chair for MDRT.
I understand my clients are in different stages of life: you might be purchasing your first home, financing a child's education, or planning for retirement. I believe a financial security plan must reflect your personal or business situation, and so will work to highlight the financial security products that best fit your goals. I am truly dedicated to learning about my client's personal goals. Together, we will use them to build a financial security plan focused on your specific needs.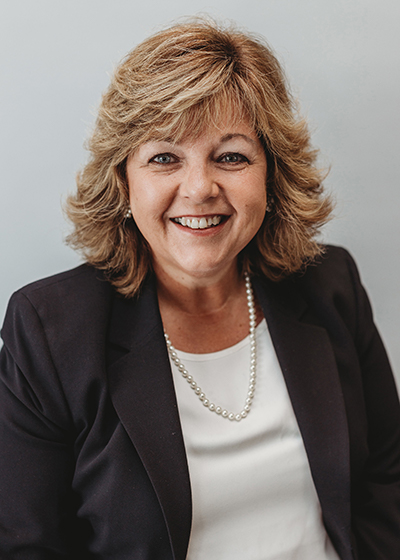 Sharon M Marshall
Professional Profile
I developed a desire for integrated planning at the same moment I could confidently say, "I am in charge of my financial house." In the pursuit to achieve and share monetary empowerment, I furthered my education at the University of Kentucky, graduating with a Bachelor's Degree in Business Administration and Economics in 1987. My academic endeavor continued at the University of Minnesota, where I later graduated with a minor in finance.
In 1985, I was hired by Fifth Third Bank in Cincinnati, OH as an intern and in 1987 received the position of Trust Associate. In my time with Fifth Third Bank, I learned all that I could about stocks and bonds- I was hooked! From there, I went on to start my first investment practice in 1988, as a Financial Consultant at Merrill Lynch, later shifting my practice to Dain Bosworth in 1992.
In 1993, I married my husband Jon, and we moved from Minnesota to Massachusetts. With our move to Massachusetts, I left my practice at Dain Bosworth to my partner and began to raise a family- Henry, 23 and Hannah, 19.
In 2000, I began working as a teacher at the Grammar School at Somersville in Somersville, CT. I continued my stint as a teacher for eight wonderful years, stepping away from my career in education in 2008. It wasn't long after that I rekindled my love for financial planning with Income Works, Common Wealth Financial in January of 2009. While at Income Works I developed, and implemented retirement income plans and portfolios for retirees and pre-retires, as Vice President and Financial Advisor. By 2014, I became a Financial Advisor at Northwestern Mutual, joining forces with Robert Roy and John Gilfoil. After sharing ideas, values, and leveraging each other's talents we established ourselves as RMG Wealth Management Group. 
As a dedicated Financial Advisor, I take the time to understand my client's unique desires and goals, at all stages of life. I am committed to the growth and expansion of professional and personal opportunities for my clients, with a focus on business, leadership and female empowerment. Together, my team and I will create a personalized financial plan to help you reach your goals, celebrate your accomplishments, and reach financial security.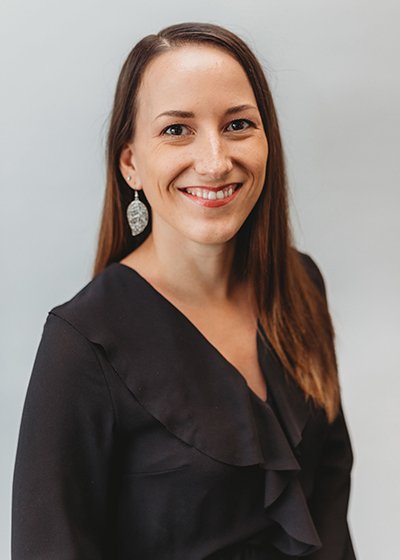 April L Vight
Business Manager
Office 413-284-4646

Professional Profile
April is no stranger to financial planning, having spent years with our team. April began her career with Northwestern Mutual as an Assistant in 2010 and is currently the Business Manager for RMG Wealth Management Group. She leads the overall operations for our team, assists with client services directs marketing, and is the face of client relations. April was the first member to join Rob's team back when Rob was just starting his business with Northwestern Mutual. We are fortunate to continue to work with April to this day.
April graduated from Holyoke Community College in 2008 as the first member of her family to earn a college degree, have a successful career, and buy a home After college, April went on to earn her Life, Accident & Health, and Long-Term Care in MA and CT. She has also obtained her Series 66, Series 7, Notary Public and AWMA title, all while helping Rob grow his business to what it is today. April has also successfully completed Advance AFR Academy. It is safe to say that April has spent her lifetime acquiring education and experience around passionate and purposeful people strategy, cumulating in the growth of RMG Wealth Management Group.
Not only does April contribute exceptional knowledge and experience to our team, but her creativity, organization, and attentiveness to others keep each of us on track with our duties- she is the glue to our team! Without a doubt, we would not be where we are today without April.
Personal Biography
April grew up in Northampton, MA, and currently resides in Westfield, MA. She married her husband Josh in September 2010, and they welcomed their son Logan in November 2015.
When April has free time, she enjoys being active outdoors, crafting DIY projects, and traveling to warm locations. She is also a dedicated supporter of American Foundation for Suicide Prevention, ASPCA, and stopping BSL.
Garrick R Legault
Professional Profile
Garrick first joined Northwestern Mutual as a college intern while he was attending Worcester State University. He graduated in December 2012 with a Bachelor's Degree in Business Finance and then transitioned to Associate Financial Representative with our team in August of 2013. After college, Garrick earned his Life, Accident & Health, and Long Term Care licenses in MA and CT. He also achieved his Series 7, 66, Notary Public, and AWMA title from Northwestern Mutual.
Garrick's current role is Associate Wealth Management Advisor, and his responsibilities include client relations, market research, building advisory portfolios, and creating financial plans that help our clients reach their personal and professional goals. In short, Garrick operates the investment and planning side of RMG Wealth Management Group, building comprehensive financial plans for individuals and families, while managing our investment book of business.
Garrick is a hardworking, dedicated and flexible employee as he strives for our entire team to succeed. Our clients can always count on Garrick to answer their phone calls, questions, and complete any tasks they inquire about. His contagious laugh and humorous personality contribute to our comfortable office environment. We would not be the same without Garrick!
Personal Biography
Garrick was raised in Gardner, MA, but currently resides in North Oxford, MA, with his Fiancée Jessica. Garrick proposed to Jessica in Italy during the Summer of 2017.
Out of the office, Garrick is a very relaxed, family oriented individual who enjoys spending time with his family and friends outdoors. Some of his interests include golf, sports, and vacationing on Cape Cod.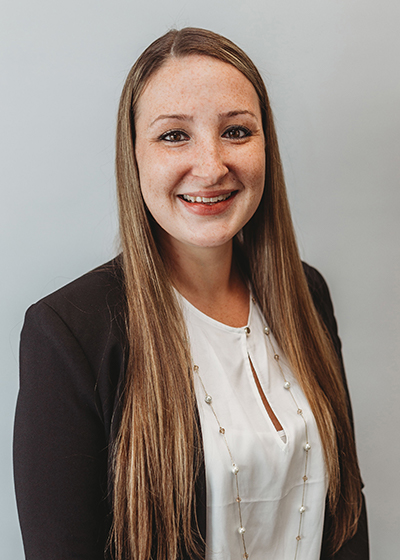 Sarah L Carver
Professional Profile
Meet Sarah! A native of Western Massachusetts, Sarah began her high school education at Milton Hershey School in Hershey, PA. At the age of 16, Sarah enrolled at Holyoke Community College to earn an Associate's Degree in Business Administration. Sarah started her financial career in 2012 at First Investors as a Registered Representative where she obtained her Series 6, Series 63, and life licenses. One short year later, she began working with Northwestern Mutual as an Associate Wealth Management Advisor and joined our team in 2015. Sarah is currently the Director of Advanced Financial Planning and is responsible for client services and support, financial and comprehensive planning, in addition to overseeing all underwriting and application submission for our office. While with NML, Sarah has earned her Accident & Health, Long Term Care, Series 7 license, and AWMA title from Northwestern Mutual.
Sarah credits her past life events to have crafted her into the person she is today. Moreover, Sarah's past life experiences allow her to easily put herself in other people's shoes, understanding client's financial needs and helping clients reach their personal financial goals.
Sarah not only contributes financial planning skills and experience to our team, but Sarah's interest in others and bubbly personality spreads laughter throughout our office daily. Without a doubt, our team would not be the same without Sarah!
Personal Biography
Today, Sarah owns a home in West Springfield, MA with her two children -Madilyn who was welcomed in September 2014, and Brayden in January 2016. Sarah also has two toy poodles, Jack and Lola.
When she isn't in the office, Sarah enjoys spending time with her children, traveling, and visiting the beach.
Sarah has built her life around her family and hopes to give her children the life she always wanted. Sarah's highest professional goal is to help other families plan for their financial futures and help them build legacies for generations to come.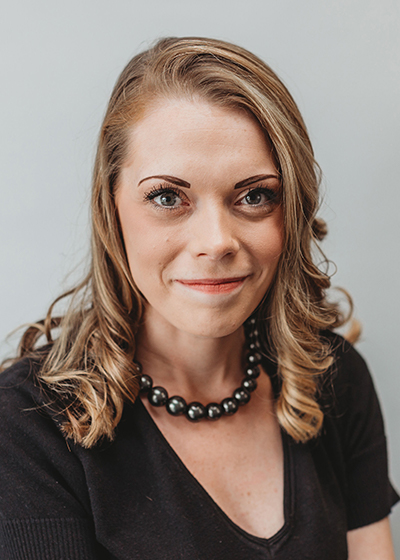 Andrea E Santos
Professional Profile
Andrea's enthusiasm and energy, coupled with her inherent moral and ethical approach to advising, provides clients with the passion and commitment they will need to effectively plan for their financial future.
A native of Belchertown, Massachusetts, Andrea graduated from Belchertown High School in 2013 and earned her Associates Degree, with a focus in Business Administration, from Holyoke Community College in 2015. Andrea is now a recent graduate of the accelerated business program at Elms College, earning her Bachelor's Degree in Business Management and Marketing in 2017.
Through her duration of college, Andrea worked as a waitress, while also maintaining full-time employment in an administrative capacity. Following her internship at the Log Cabin Sales Office in 2014, Andrea became the Office Manager of Wyckoff Country Club. By April 2017, Andrea began her financial career at Northwestern Mutual, as the Director of Business Development. As the newest addition to our practice, Andrea enriches our mission by conveying academic knowledge and customer service excellence.
Personal Biography
Andrea is a lifelong resident of Belchertown, Massachusetts, alongside her twin brother Joshua and childhood dog Molly. As an aspiring business professional, Andrea resides close to home, while her brother proudly serves in the United States Airforce as a k-9 handler.
Andrea dedicates her time out of the office to family and friends. She enjoys decorating, playing cards, and discovering new breakfast restaurants.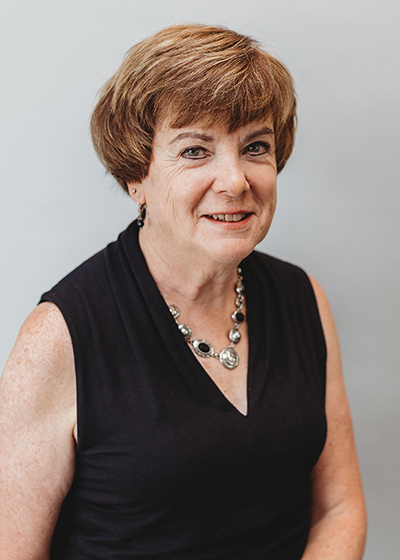 Muriel A Gilfoil
Professional Profile
Muriel began her career as a business professional working for Aetna in their I.T. department. Several years later, Muriel and John welcomed their first child. Subsequently, Muriel put her career on pause and proudly transitioned to be a full-time mother.
Muriel and John went on to have two more children, while John's career at Northwestern Mutual boomed. In 1995, their youngest child went off to school, and John's business became even more demanding. With all three children in school, Muriel offered her free-time to John's business and provided the Northwestern Mutual office with administrative support. Little did Muriel know, her provisional support would turn into a permanent position with an even larger business!
Today, Muriel serves RMG Wealth Management Group as a Client Relations Manager. Deep down, she has always been a person who enjoys taking care of others. Muriel brings skills and knowledge to our team that only a stay-at-home mother can. Muriel extends her thoughtful nature to all our clients, building genuine relationships in and out of the office. Likewise, Muriel has a significant role in the mentoring and directional support for the next generation of young associates of the RMG Wealth Management Group.
Personal Biography
Muriel was born in Springfield, MA, as the second oldest of six children. Ironically, Muriel grew up down the street from her husband, John. Muriel and John married in 1979 and have been at each other's sides ever since. When they are not in the office together, Muriel and John like to ski, golf, and travel!
Muriel is very passionate about family and friends and enjoys spending time with her loved ones. Some of her interests are yoga, music, and reading.
Additionally, Muriel is an active member of St. Cecelia's Church in Wilbraham, MA where she regularly participates as a Eucharistic minister and adult alter server.
Emily G Roy
Professional Profile
A native of Lenox, MA, Emily currently resides in Wilbraham, MA with her husband Rob, and their two daughters, Madelyn and Makenna. Emily graduated from Lenox Memorial High School in 2006 and continued her education at Springfield College. In 2011, Emily graduated with a Bachelor's Degree in General Studies, Health Studies and Psychology.
Emily has provided marketing and administrative support for RMG Wealth Management Group since January 2010, while balancing her demanding volunteer work. Emily regularly volunteers at the local children's museum, Wilbraham Children's Museum, as a Volunteer President. She is also the marketing consultant for Berkshire Country Estate Solutions.
Personal Biography
During Emily's free time, she enjoys reading, crossword puzzles, spending time with her children, friends, and loving family. Most especially, Emily loves traveling to New Hampshire and Cape Cod with her husband and children.
Emily and her family are faithful members of the Evangel Assembly Church in Wilbraham, where Emily is an active participant in the Women's Ministry.